Galician Jewish Kneipa "Under the Golden Rose"
Lviv is a multicultural city. And the Jewish community played a very important role in its history. Therefore, it was simply impossible to create a cafe with a different theme on Staroyevreyska Street near the ruins of the "Golden Rose" synagogue.
The colorful cafe Under the Golden Rose was created in the style of a Jewish settlement. Stereotypical decorations – candlesticks, antique violins, irons and sewing machines, stars of David, etc. add poignancy to the theme. The terrace of the institution is located above the ruins of the old synagogue.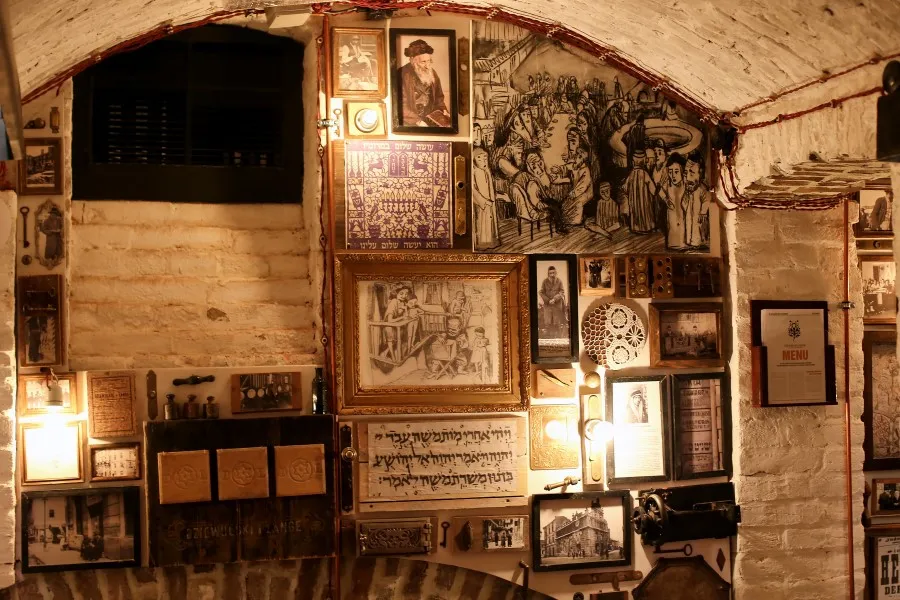 Menu of the pub "Under the Golden Rose"
The menu also includes full tzimes: stuffed pike, stuffed mackerel, chopped liver, hummus, matzah, dumplings with fish, carrots with prunes and many dishes of Jewish cuisine. Most of all, tourists like the absence of prices on the menu – those who like to bargain can go for a walk here. After you ask for the bill, the waiter will be happy to insist on a huge price for what you ordered, and your task is to reduce the amount to a decent minimum.
In addition to these signs of Jewish culture and mentality, other interesting traditions are embodied in the cafe – for example, washing guests' hands before a meal.